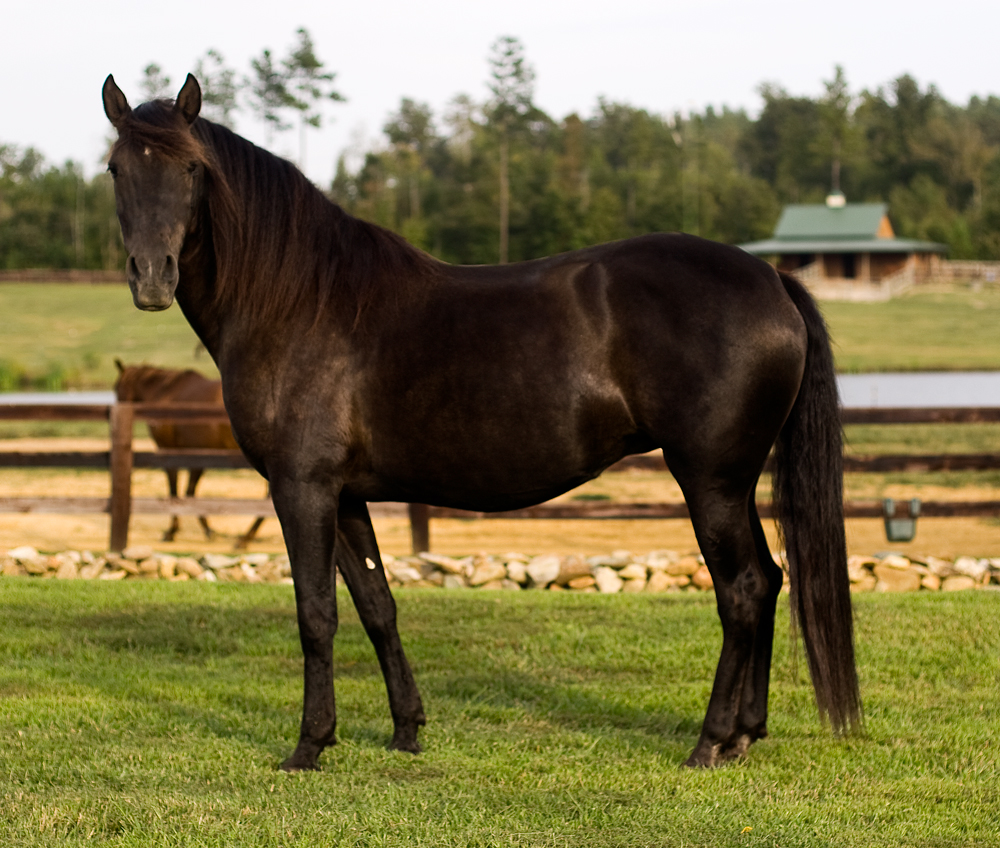 Noche Paloma
S/P, Andalusian and Lusitano

This majestic black champion mare stands 16:1 hands tall. Her pedigree boasts the best Spanish and Portuguese blood. As a three year old, Noche was named champion at the NE Classical Breed show. Later she became a Champion at the Eastern Regional Andalusian & Lusitano show. Needless to say, Noche has brought rave revues everywhere she has been presented. Her offspring have followed in her illustrious footsteps. For example her son, Belmonte II TCV, has proven himself in both halter and open dressage competition by winning many IALHA, USEF, and USDF titles. Noche is one of the cornerstone mares in our dressage breeding program. She produces size, substance, competitive movement, along with a great possibility of elegant black color. We are expecting her future foals to be magnificent prospects for both halter and open dressage competition.



Finale TCV
PRE Andalusian

An extraordinary pure Spanish mare who has consistently produced offspring with extreme, expressive movement and size. Her foals are nothing short of gorgeous and have the sweet and generous temperament of their mother. Finale comes from the exciting stallion, Malandante, and the equally impressive, imported bay mare Hilera. Finale brings a combination of exceptional genes on both sides of her pedigree and, as a result, the qualities that she passes on are remarkable. She is another of our proven star mares and we look forward to welcoming her future foals into our herd. Like their previous siblings they promise to be impressive prospects for the competitive dressage ring.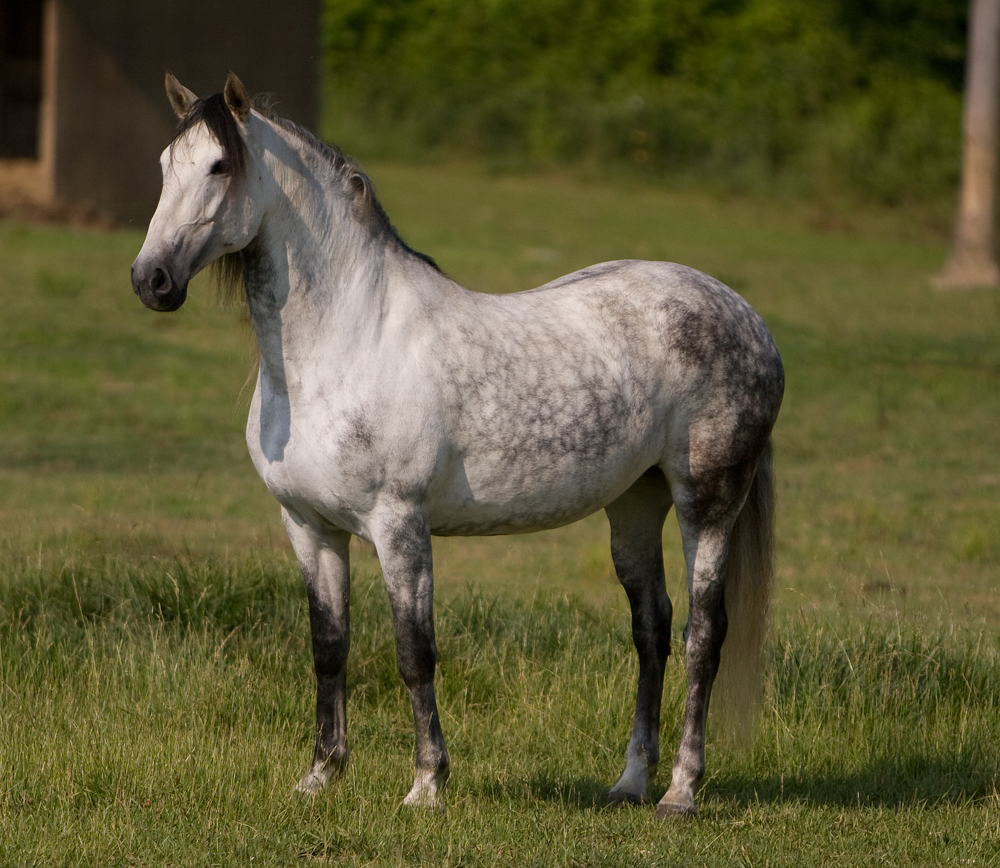 Tarumandai Do Penagono
Lusitano

Tarumandai, or "Taru," as we affectionately call her, is one of our premiere Lusitano breeding mares. She stands an impressive 16.2+ hands tall and her presence is a site to behold. As she moves through the field, her gaits are fluid, open, and slow. Your attention gravitates toward her, regardless of your will! We are very excited about her foals and the promise they will show in the equestrian world.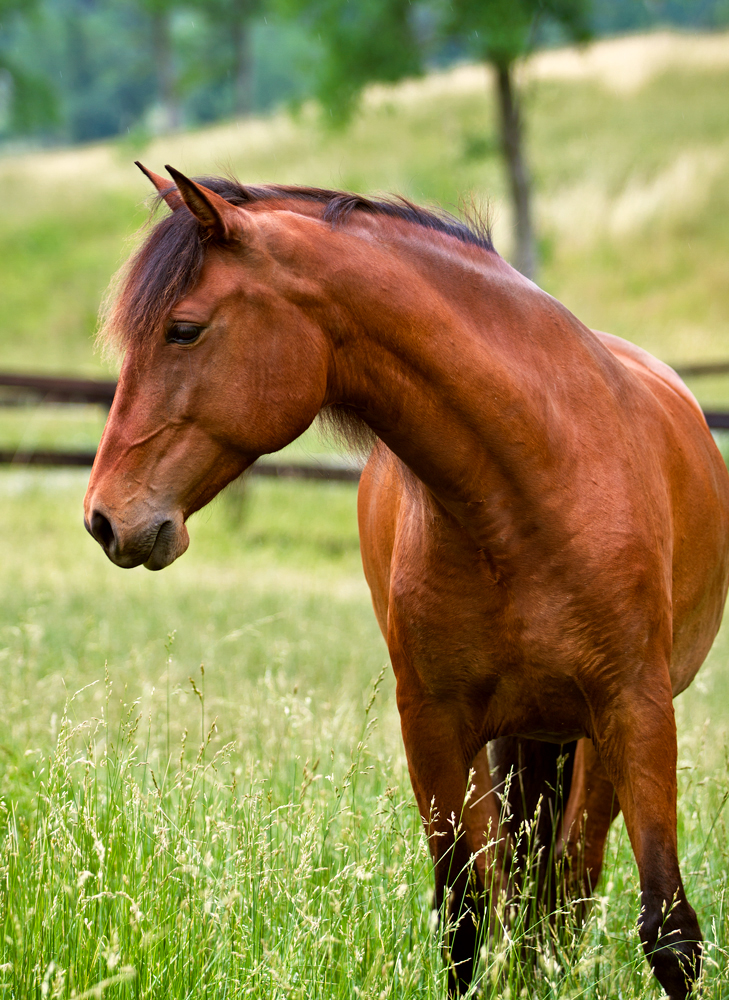 Zafra Do Retiro
Lusitano

Zafra is a magnificent bay mare from the Villa Do Retiro farm in Brazil. Her presence grabs your attention with her soft eye and comely neck. Each foal she has receives her loving disposition and friendly demeanor. She descends from Neptuno and Firme on her sire's side. Firme is the sire of the famous Olympic champion Lusitano, Novilheiro.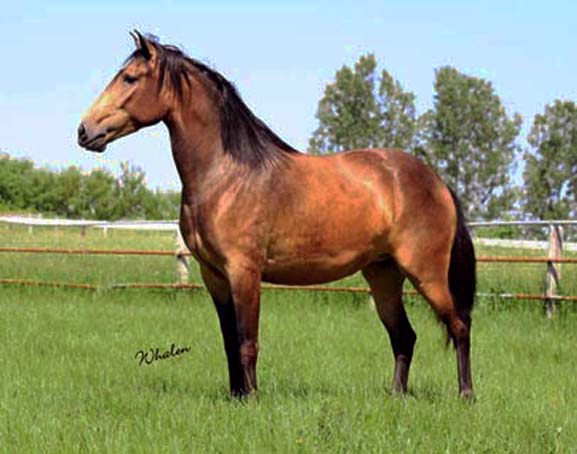 Xira Do Retiro
Lusitano

Xira is a beautiful and rare, dark buckskin Lusitano mare whose sire is Dardo II and dam is Orla Do Top. Her bloodlines are quite impressive, producing champions in her homeland of Brazil. Her foals have wonderful personalities as well as varieties of color, and beautiful movement.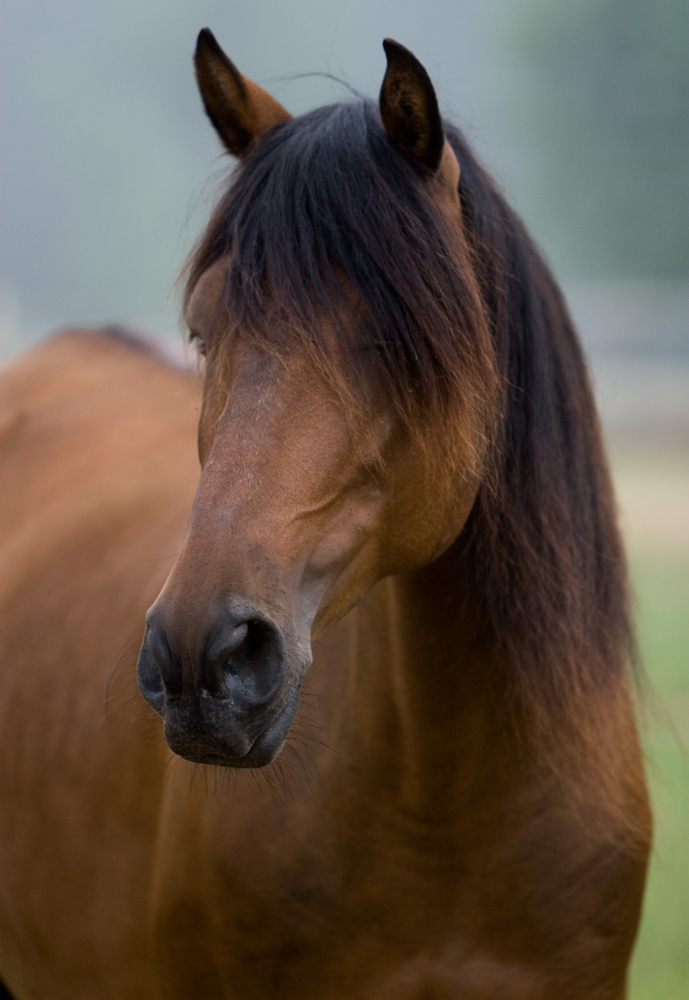 Ssirena
Lusitano

We were told that Ssirena has one of the rarest bloodlines in the United States. Her sire is the amazing, 100% Andrade stallion, IRREAL, from the Vilhena d'Andrade Stud in Portugal. IRREAL was brought to the United States and then imported to Australia where he is an ambassador of the Lusitano breed. This pure Andrade copper bay stallion has stamped his foals with his classical conformation and superb temperament. At 3 years old he was the champion at the prestigious Stallion Feria at Golega, Portugal. Classically trained and a successful Champion at Grand Prix, IRREAL has magnificent conformation, great character, three generous gaits including an amazing extension, and an 'unreal' temperament. He has sired numerous progeny in the USA and our Ssirena is one.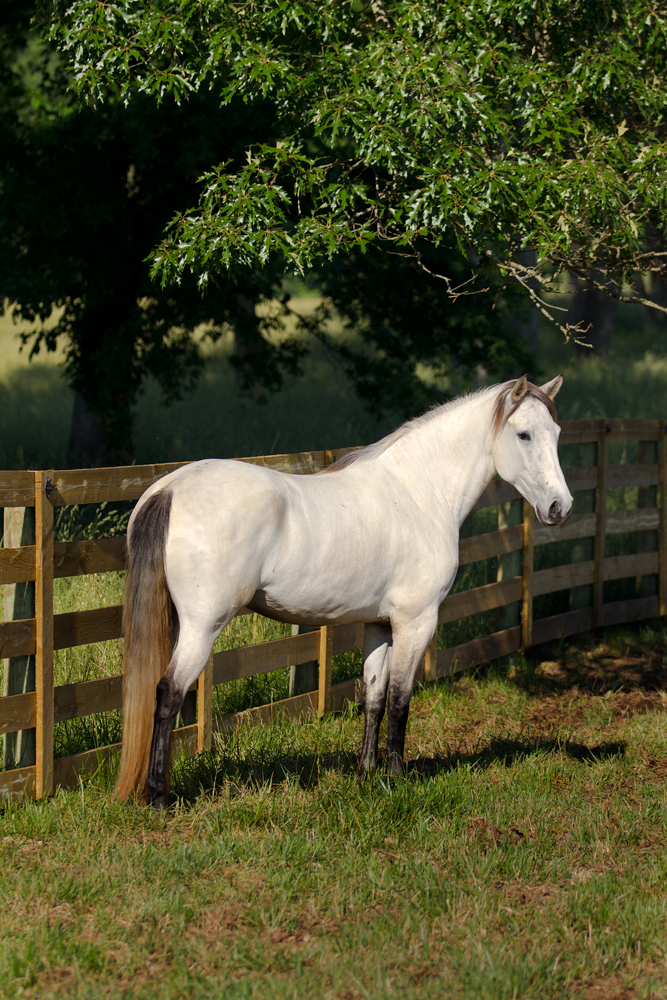 DEM Da Leche
Lusitano

This filly wants only to be with her people. She is out of our bay mare, Zafra Do Retiro, and the 16H Brazilian cremello stallion, Unicornio Do Retiro. Her grandsire, Othelo Do Retiro, is the best scored Isabel in the world with a 79 point score.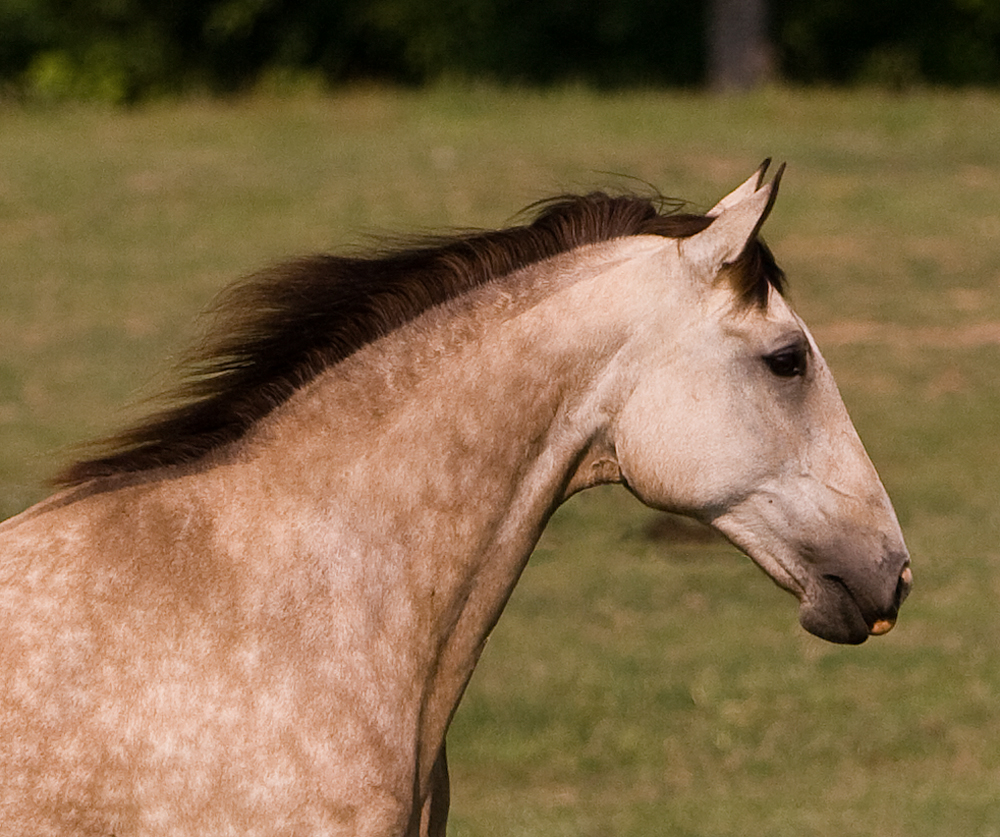 Naja Hi
Lusitano

Our Naja has a gift of imparting color to her offspring. She has given us buckskin, palomino, bay, cremelo and gray. All her foals have her fluid movement and floating gait. Naja's dam's great grandfather deserves special regard. He is the famous buckskin, bullfighting stallion, Imperador. Her mix of Veiga bloodlines make her off spring extremely responsive. Private treaty.